Bulletproof Junior –– Social Experiment

Background: Guns for teachers, enhanced school security, and bulletproof school supplies––alternative solutions to common sense gun reform have become less than ideal.
The ask: Launch a fake e-commerce business promoting bulletproof gear for "your child's next school shooting," but here's the thing: that's not what kids need.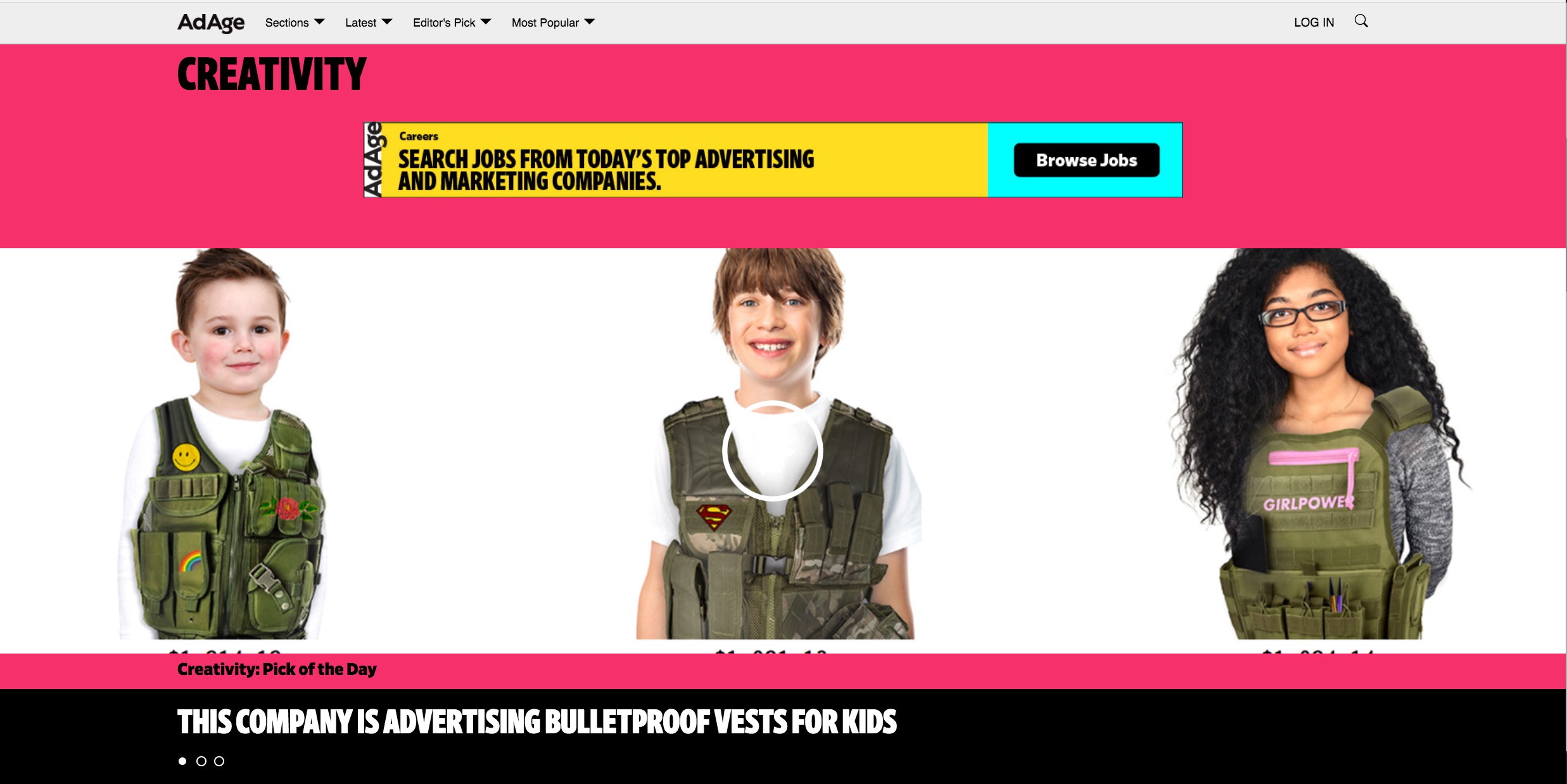 Originally concepted and executed by several young ad professionals, our independent effort became backed by the faith of Young & Rubicam (Y&R), as they opened the doors for our first ever submission to Cannes Lions.